Our charity partners often rely on donations and sometimes operate without government support, with many hefty bills and costs. Donations collected at Furnal Equinox go directly to our charity partner to help them keep their mission alive, and pave a better future for our furry friends. At Furnal Equinox 2019, the furry community came together and exceeded all their expectations with a charity donation of nearly $11,000 for the felines of Pet Patrol, raised through various events and charitable donations. We're proud and honoured to continue the legacy of the furry fandom's charity, and look forward to continuing that tradition at our events!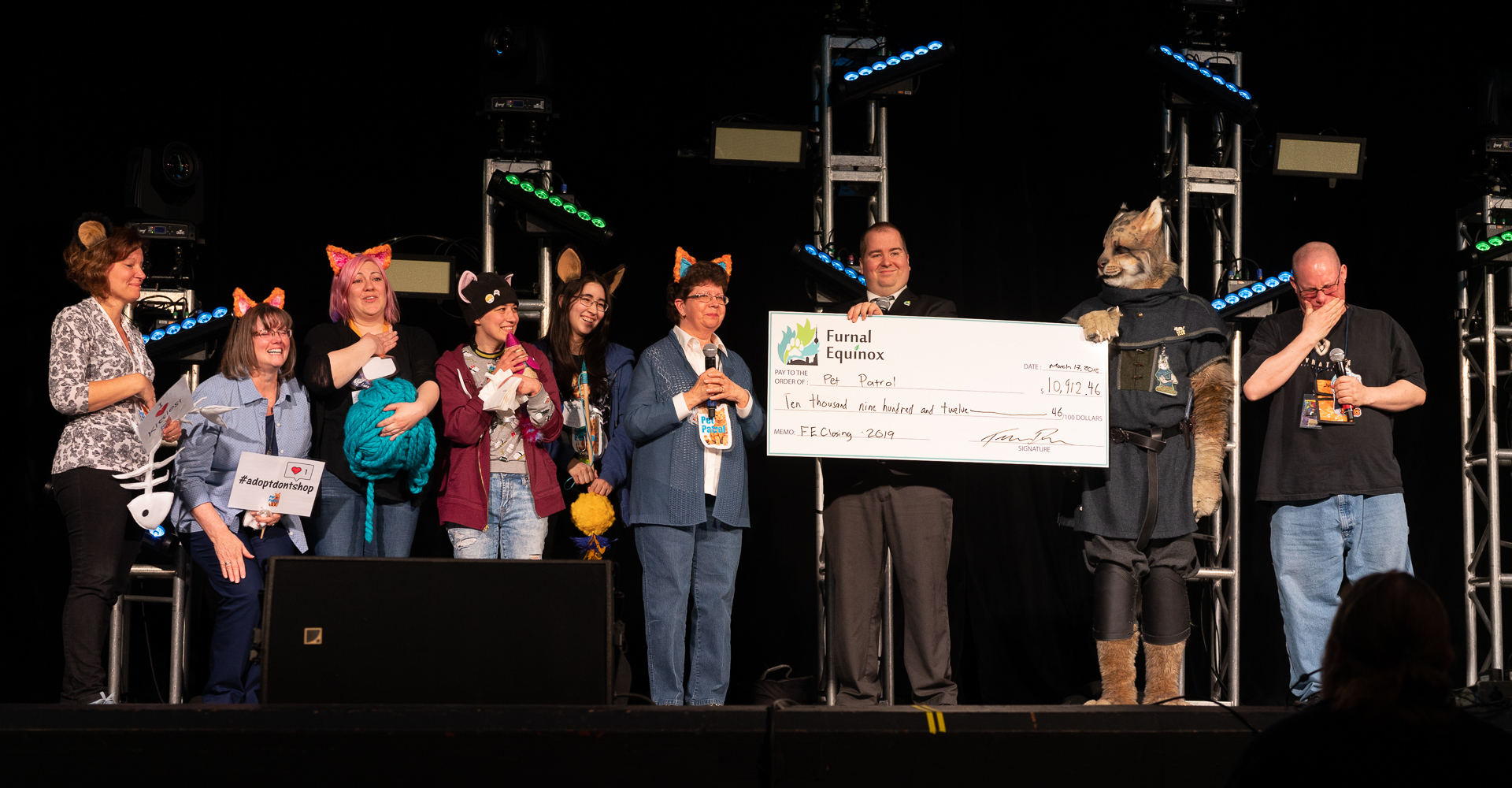 Hobbitstee Wildlife Refuge

This year's charity is none other than Hobbitstee Wildlife Refuge! Based in Jarvis, Ontario, Hobbitstee is an entirely volunteer-run wildlife rescue that ranges all over southwestern Ontario. If an animal lives outdoors and needs help, Hobbitstee has an army of volunteers to go and rescue them. Like any non-profit, they always have resources they need, and your donations this year will help fund things like a portable IV pump, an expanded raptor enclosure (no, not dinosaurs!) and a permanent beaver habitat. For more information, follow them on Facebook or visit their website to learn more!
Transportation
Hobbistee takes in animals from all over southwestern Ontario. In a lot of cases, animals need transport from where they're found all the way out to the facility in Jarvis, Ontario.
Repairs and Maintenance
Equipment can break down, and if you can apply some of your expertise to helping maintain or repair some of what they have on site, it can save them from having to pay a lot of money.
Donations
We host events that are specifically marked as charity fundraisers. In the mean time you can also use the 'Donate Now' button to help out!
Amazon Wishlist
Beyond monetary donations, Hobbitstee is always in need of food, cleaning and building supplies, and more.