Furnal Equinox Registration Procedures 2023
We have more attendees than ever! Registration needs your help to get you checked-in faster.
Please check the Schedule below for Registration times.

Thursday March 16th: 
4:00 – 4:30 pm:  Open for Benefactors, VIPs, SuperSponsors and those with accessibility needs.
4:30 – 5:30 pm:  Open for pre-registered Sponsors and higher registration tier
5:30 – 7:00 pm:  All other attendees pre-registered before March 1st, 2023 (line cut-off is 6:30 pm)
7:00 – 7:30 pm:  CLOSED for preparations and a brief rest
7:30 – 10:00 pm:  Open for All registrations (line cut-off is 9:30 pm)
Friday March 17th:
9:00 am – 10 pm: Open for All Registrations
Saturday March 18th:
9:00 am – 6 pm: Open for All Registrations
Sunday March 16th:
9:00 am – 1 pm: Open for All registrations
Registration is in Bay/Queens Quay 2 rooms. Find your registration line by number or colour on the map.  All registrations after March 1st must use Line 1 (Yellow).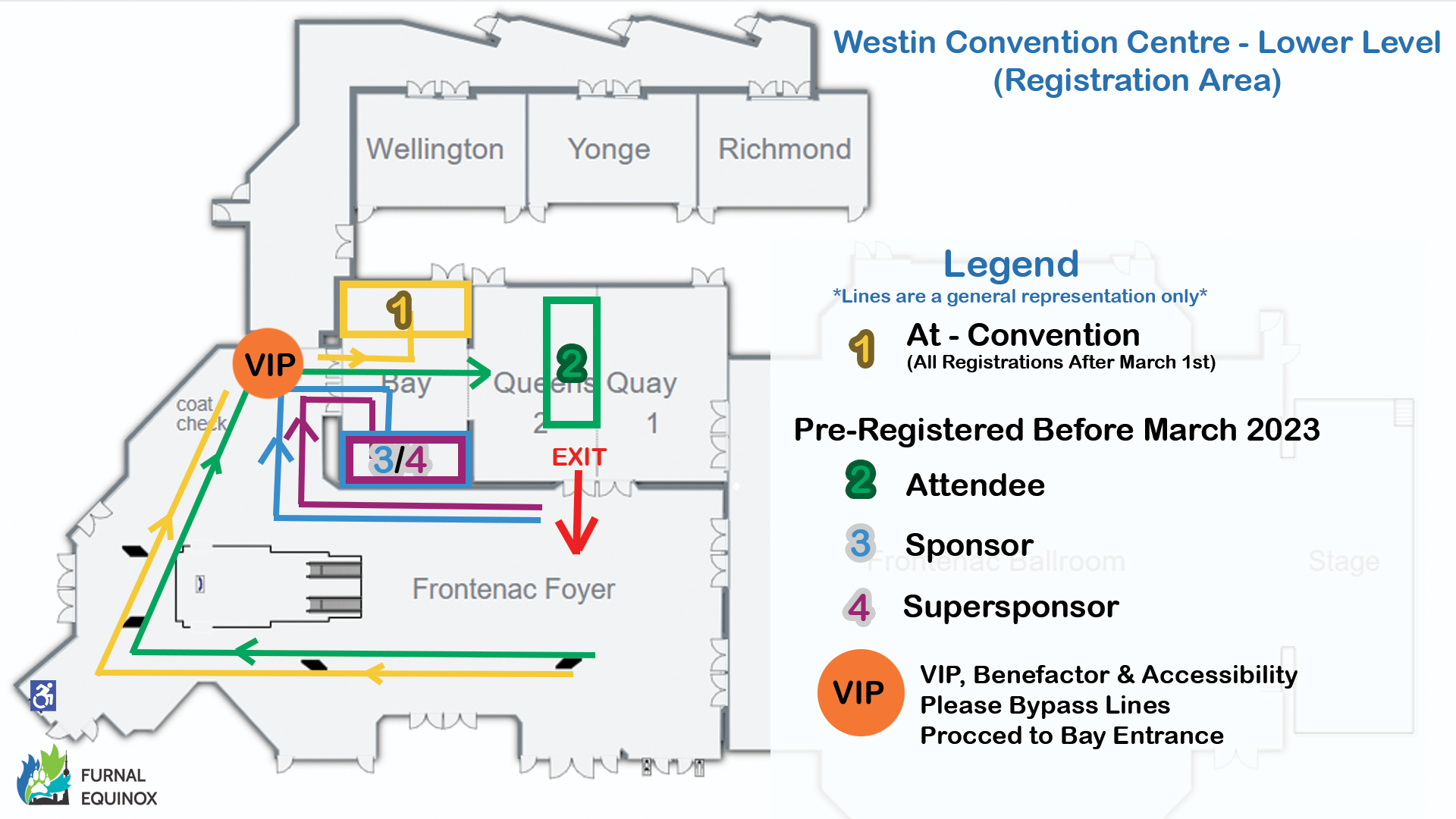 Picking up your fabulous pre-ordered garments and trinkets?
Come

to Con Store Thursday to Saturday to pick them up – you'll need your badge first!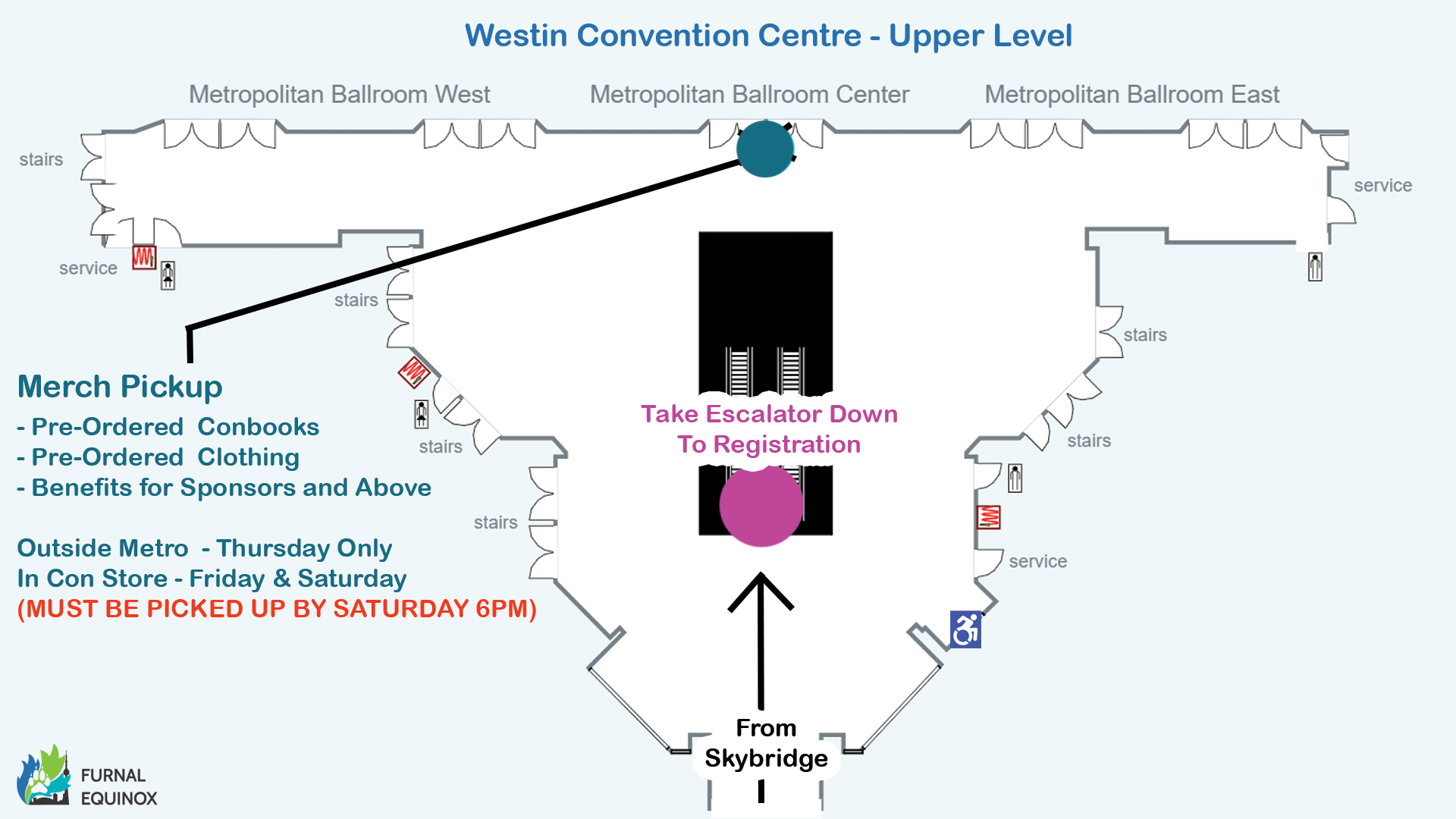 No room in the convention centre to line up? All overflow lines begin on the hotel side.
The Skybridge has a lovely view, but you can't line up on the bridge!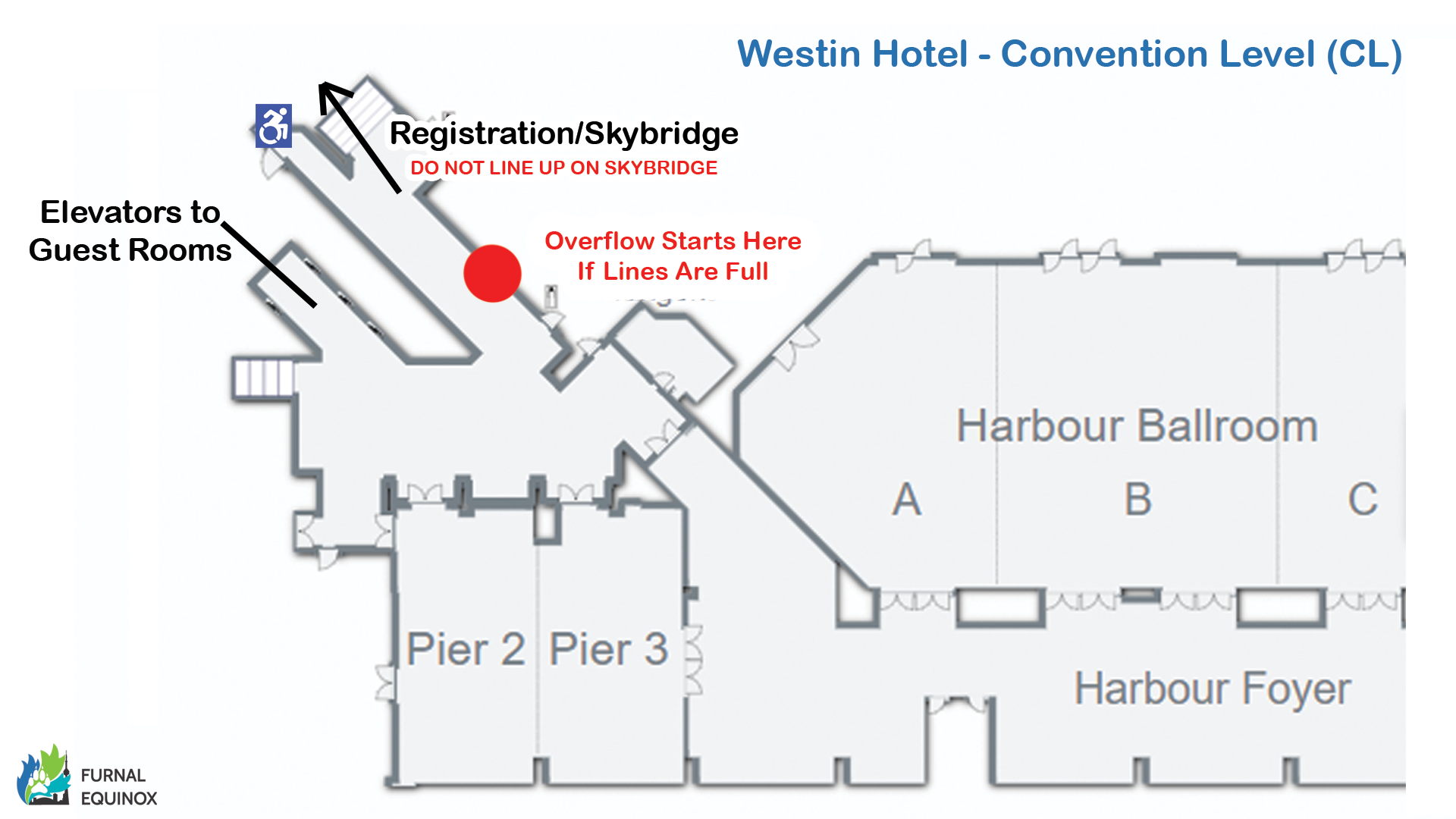 Covid-19 policy: Masking and proof of vaccination is mandatory. Canadians, bring the Enhanced Vaccination Certificate with QR Code for faster check-in.
Attendees outside Canada must bring US/International ID (eg: passport, Nexus card, etc) to accompany proof of vaccination.