Guest of Honour: Sanguine Games

Established in 1999 Sanguine production wanted to take advantage of the opportunity that had been made available thanks to the World Wide Web. The outcome was the birth of IRONCLAW an anthropomorphic role playing game and the first published work of Sanguine Productions.
Since then they have had great success in the furry fandom. Sanguine  has continued to create and publish games while working with artists and writers within for the community itself. Sanguine has even released a video game in recent years.
As such, Furnal Equinox Tales of the Tavern is proud to announce that Sanguine Games shall be one of the Knights of the round table! Norman Rafferty will be the knight in attendance of our great gathering.  Norman started off working as cartoonist he later became a founding member of Sanguine and had contributed to many of their productions such as IRONCLAW, Usagi Yojimbo, Vital Hearts, and many more he continues to be an active member of the community and is typically active during moon lit nights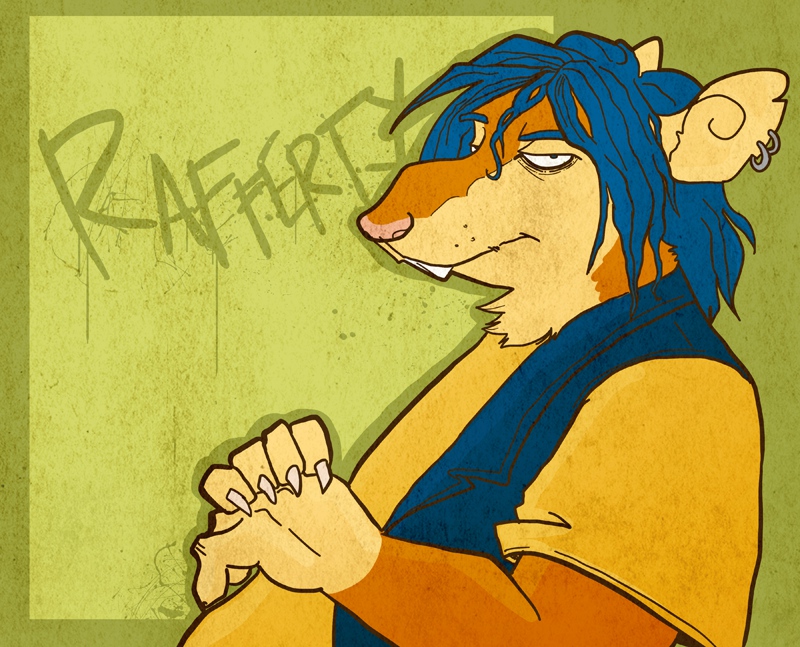 NORMAN RAFFERTY. ART DIRECTOR AT SANGUINE GAMES.
Norman Rafferty will represent the guild at The Tales of the Tavern to spread the word.   An active member of the furry fandom, Norman began his career drawing cartoons for Shadis, Knights of the Dinner Table, and Dork Tower. He later became  one of the founding members of Sanguine Games, where he has contributed to Ironclaw, Myriad Song, Farflung, Urban Jungle, Usagi Yojimbo, Vital Hearts, and a plethora of other projects. He is mainly active at night.