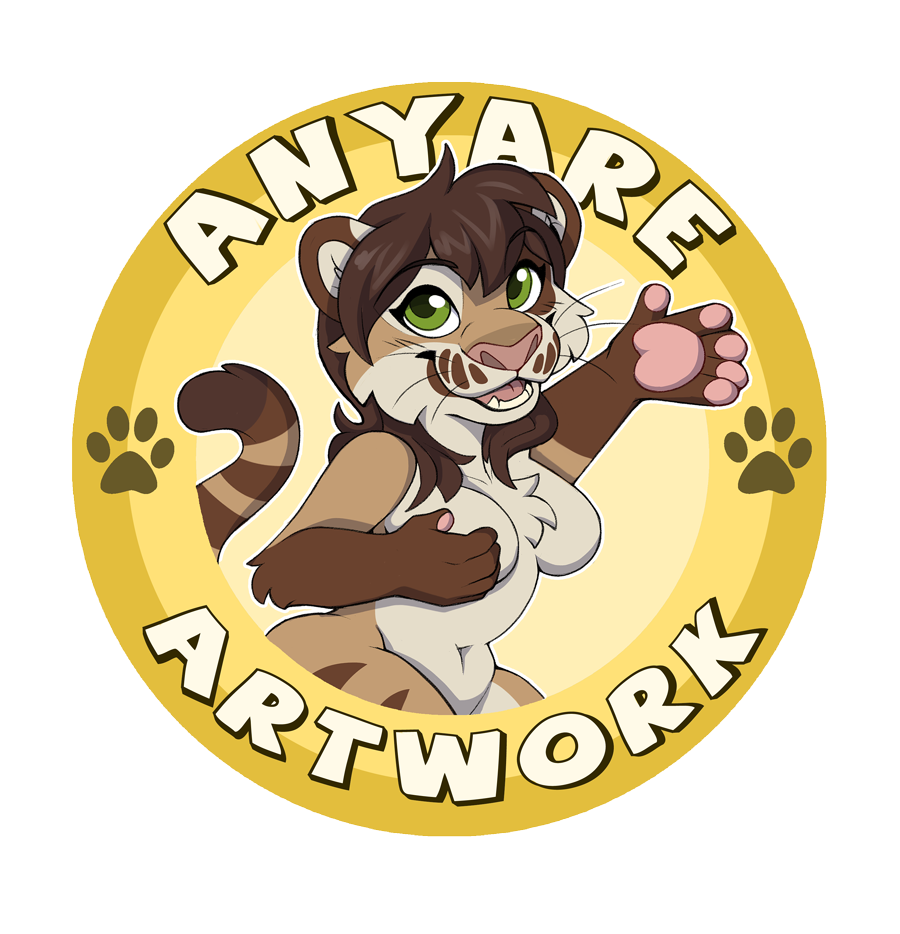 ANIMATOR. ILLUSTRATOR. CANADIAN TIGON.
Anyare has been drawing for as long as she can remember. Ever since seeing The Lion King at a young age, she fell in love with both anthropomorphic animals, animation and arts, which inevitably led her to both the Furry Fandom and to take up a career in the animation arts.
As a member of the fandom for the past 10 years, she has attended many conventions for the past 8 years and has had artwork published by Sofawolf Press as an accompaniment for furry literature. Along with contributing artwork to various furry events and gatherings, she is the most well-known around her hometown of Toronto, Ontario for her popular badge work.
When not dealing with walking and talking animals (or being one herself!) she's usually hard at work at her profession in the animation industry where she helps to create television cartoons. On her downtime, she enjoys a getting out into nature on a long hike with her dog, cooking (with a glass of Vino, of course!), and playing Pokemon!